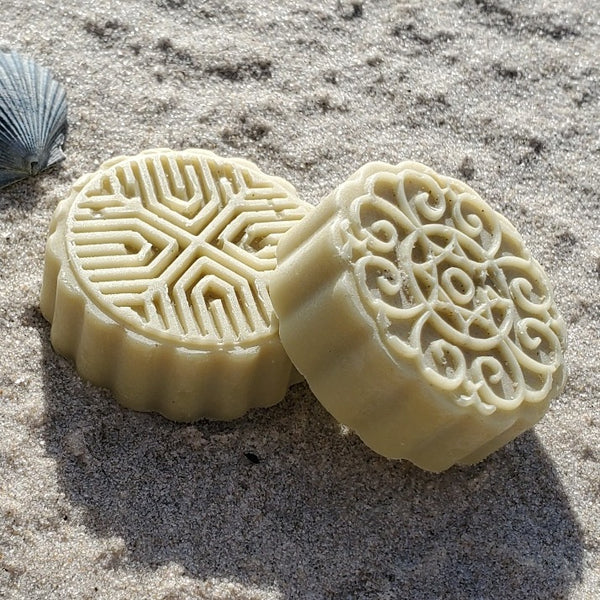 Solid Conditioner Bar 1.25oz
I'm really excited about my solid conditioner bar. Its a great product and best of all- no plastic waste in our waterways or overflowing landfills!
I've already gotten great feedback from lots of different hair types and have been using it myself for several months. I've added many high quality hair loving ingredients like jojoba oil which is very close to your skins natural oils. I've also added silk proteins and Vitamin E which gives hair a soft lightweight conditioning quality. It feels luxuriously silky on hair and rinses off beautifully! The natural green color comes from horsetail grass which is known to benefit hair. I've also included vitamin B which adds strengthening properties and promotes hair growth. This beautiful conditioner bar will last a long time in your shower. It's so compact easy to travel with. Fragranced with lemongrass and orange essential oils.