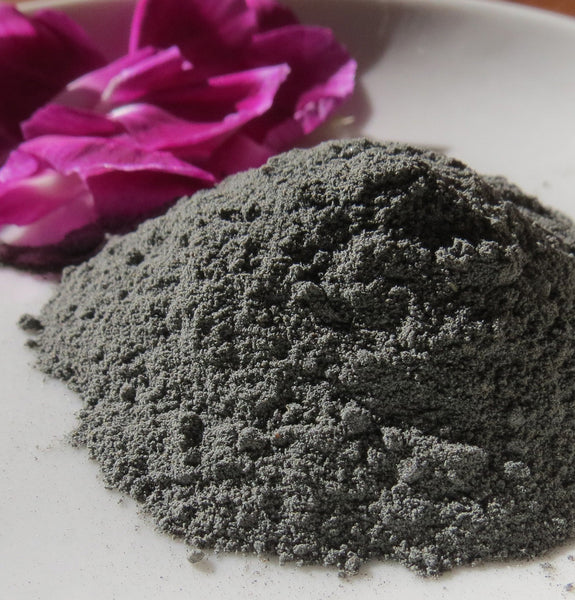 Detoxifying Clay Mask 6 grams- contains 4 masks!
I created this detoxifying clay mask for a broad range of skin types. It is a water free product so no artificial preservatives are added.  This 6.0 gram size is perfect for travel. Just mix one part dry mask mixture with 2 parts 100% fruit juice of your choice (I usually have apple or orange juice in my refrigerator) and paint on clean dry skin with a makeup brush.  Allow to dry thoroughly before removing with clean water.  You can also add a few drops of Vitamin E oil & a drop of lavender to your treatment. We love it and use it weekly in my house! 
A mixture of six herbs, bentonite clay, activated food grade charcoal and spirulina combine to sooth irritations, reduce pores and leave your skin feeling rejuvenated. I am always amazed at how smooth and refreshed my skin feels after a treatment!  Clay naturally draws excess oils & toxins out of the skin.  The added herb mixture is naturally anti inflammatory.  Spirulina is a blue green algae that is known to be beneficial to the skin.  Good for guys too! My oldest son uses it to freshen up his skin.  He just paints the mixture right over the mustache or beard to reach the skin below.   This is a treat!